A hot cup of tea may fix any problem, whether it is putting one in a good mood when it is raining outside or providing comfort after a difficult day at work. Tea is a mainstay in every Indian home and is nothing less than an emotional experience. Yet, you can't just choose a random tea off the grocery shelf and make it your friend.
India is the world's second-largest tea grower, and its cultures are divided, but its love of tea is unifying. The majority of Indian houses include tea in daily rituals in addition to being a beverage.
Tea is now a remedy for headaches, stress, clear skin, and even stomach issues. There were a variety of tasty organic tea brands in India. Let's see about the best organic tea brands in India:
1. Kalpagiri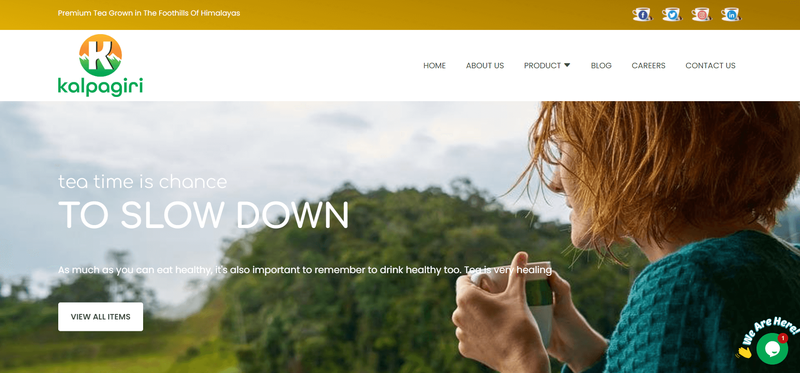 Kalpagiri has traditionally regarded tea as a rejuvenating, calming, and luxurious beverage. It is listed as one of the top organic tea brands in India. Their tea has given a brief historical overview. They relaunched using its DNA, which included knowing clients' many regional tea taste preferences and providing blends to satisfy these needs.
Their high-quality tea is cultivated in the foothills of the Himalayas. Kalpagiri tea is light and refreshing, making it a great daytime grab. It is made with high health benefits and actual nutritional content.
2. The Indian Chai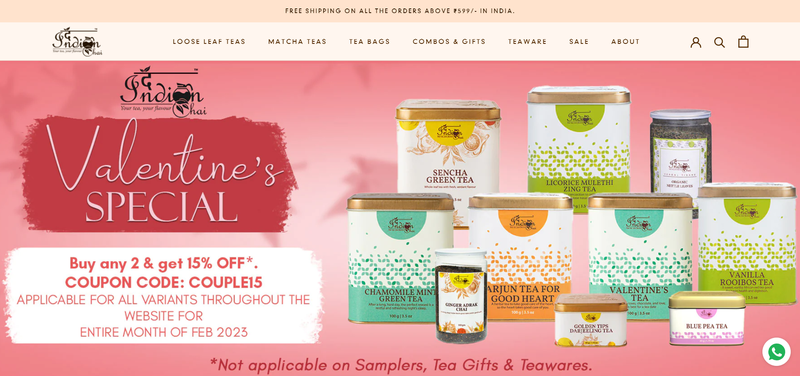 The Indian Chai is one of the top organic tea companies in India. The finest healing herbs are procured from all over the world, assembled under one roof, and delivered in a large selection of teas. You can buy whatever tea you want, especially organic tea. They want to be present on every Indian household's tea rack and offer a selection of teas to accommodate different palates.
They aim to treat problems as naturally as they can using the ayurvedic therapeutic properties of their teas. This brand sells tea explicitly designed for menstruation health.
3. Kangra Tea House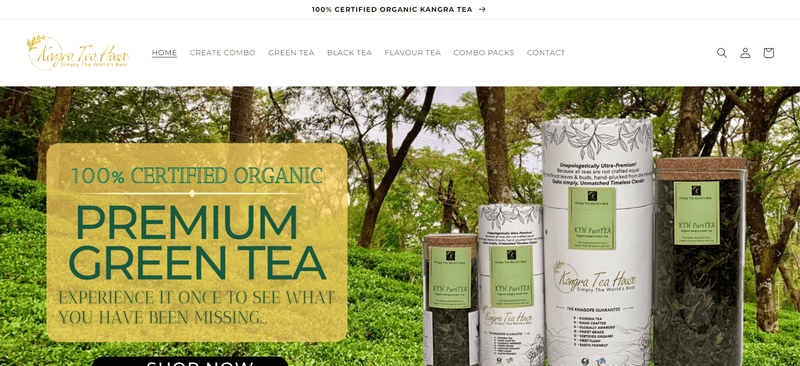 The Kangra Tea House is a leading provider of organic tea companies in India. Kangra Tea, particularly from the enigmatic Kangra Valley, is the most intriguing treasure of the great mountains. They offer a variety of teas that can keep you going through the day and can put you to sleep and calm you. It promotes digestion, cancer prevention, immune system health, weight loss, and many other advantages.
Plucked from the youngest and most delicate section of the tea bush, just the best leaves go into making your tea, which is at the top of the world's ultra-premium teas.
4. Chai Craft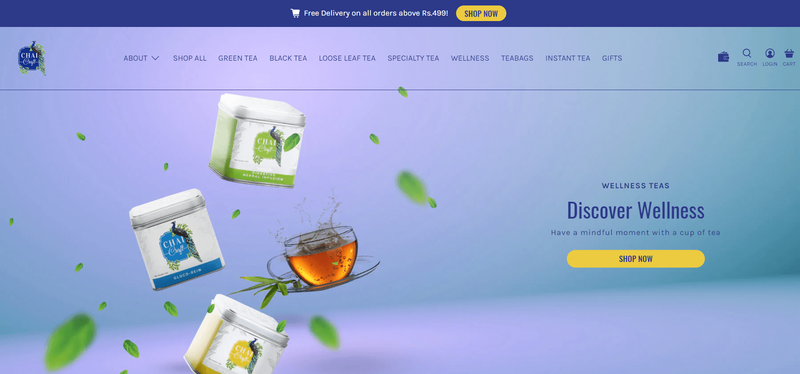 Chai Craft is the best option if teas from eastern India have a particular place in your heart. It is one of the Popular tea brands in India, and it offers genuine teas from Darjeeling, Dooars, and Assam plantations. Also, you may get several flavors, such as genuine Darjeeling Black tea, Spearmint green tea, and chamomile tea. At their store, you can select tea in bags or loose-leaf form.
5. Alpino Organic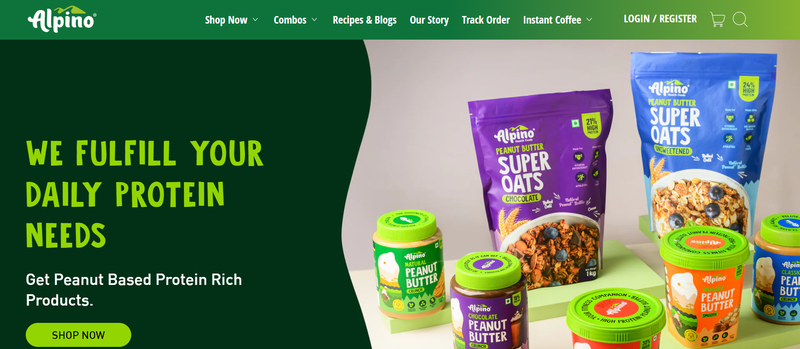 Alpino Organic is one of the best green tea brands available in India. They offer a variety of crisp-tasting greens. Also, it is entirely organic and free of potentially harmful chemical components. Two of Alpino Organic's best-selling items are Tulsi green tea and Lemon green tea. But you may also try their Kahwa tea to purify your body. They are selling the most authentic organic tea in India.
6. Butterfly Ayurveda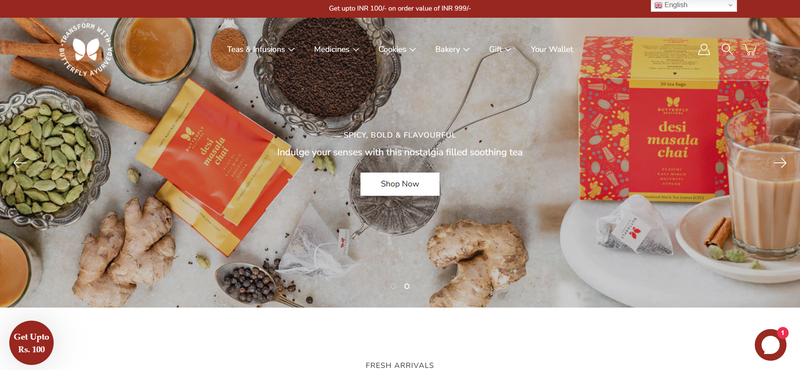 Ayurvedic teas, desi chai, and single herb teas are available from Butterfly Ayurveda, which specializes in 100% pure herbal infusions and teas. These teas are well-known for their flavor and scent. Although the herbal infusion teas are excellent for your health, the desi masala chai is available to satiate your palate. You can also try black tea flavored with ginger or cardamom.
7. Gaia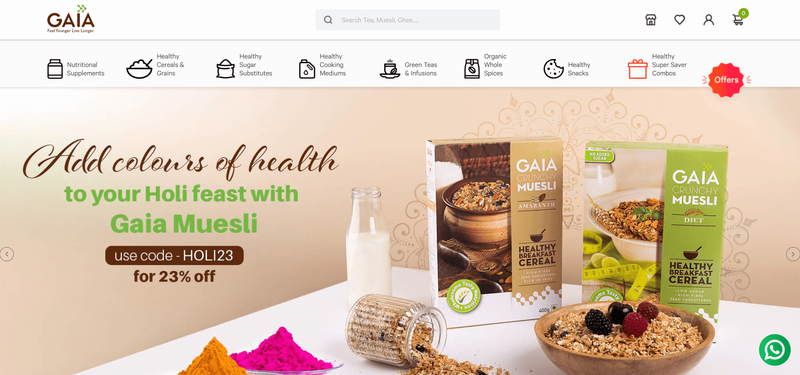 Gaia is one of the greatest tea companies in India if you enjoy green tea and only buy organic products. This tea company should have noticed flavor while concentrating on providing healthful products. Also, it could be difficult for you to decide because Gaia offers so many possibilities. Among the top sellers from Gaia infusion are the following such as moringa, chamomile, lemon and honey, and mint.
Parting Words
The above listed are the best organic tea brands in India. Tea is now available in a variety of flavors from several tea companies in India. Whether sweltering hot outside or bitterly chilly indoors, a day always begins and finishes with a nice cup of tea.
Also Read: 4 Benefits of Consuming Green Tea Every Day